We build our boots to last. If you wear them long and hard enough, they will likely need restitching, new soles, or reconditioning of the leather.
Do not despair.
We can often put boots back together, even better than new, because they are yours.
We call this service recrafting, and we believe in it so strongly we have an entire team dedicated to restoring well-worn Danner boots here in Portland, Ore.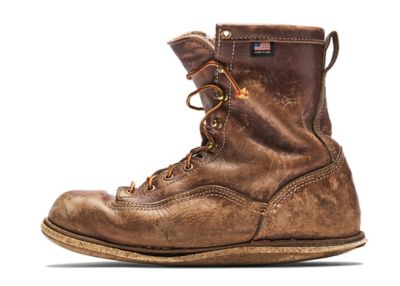 How It Works

See If You Qualify

Check to see if your boots are eligible.


View Order Form / Prices

Complete it carefully so we know exactly what your boots need. For Patagonia wading boots, click here.


Ship Us Your Boots

Our team will let you know when they arrive and turn them around in 5-6 weeks.